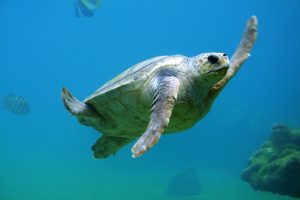 A pair of Florida men have earned themselves federal prison time after they were caught stealing more than ninety in sea turtle eggs. These eggs are protected by federal law as part of the Endangered Species Act (ESA).
One of the men, per the criminal complaint, dropped the other off at Singer Island Beach, located to the north of Palm Beach, one night in May of last year. Officials said the man who was dropped off uncovered a sea turtle nest, grabbed 93 eggs, and then made a phone call to be picked up. Officers from the Florida Fish and Wildlife Conservation Commission saw the poaching and pulled over the men's vehicle. Sea biologists retrieved and moved the eggs.
The men were reportedly trying to market the sea turtle eggs, according to prosecutors.