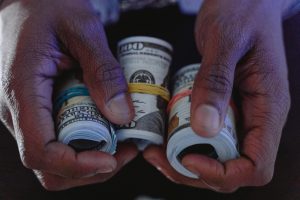 Last week in Miami, a nurse appeared in federal court to face allegations of fraud linked to more than $450,000 in coronavirus relief fraud, according to prosecutors. The nurse is accused of defrauding a pair of government relief programs: the Paycheck Security Program (PPP) aimed at avoiding layoffs as a result of the pandemic, and the Economic Injury Disaster Loan (EIDL) aimed at enabling small companies to remain afloat during the crisis.
Per federal prosecutors, the nurse claimed he had workers via his business, when in fact he did not. Prosecutors said he received around $420,000 of PPP help and $55,000 of EIDL assistance by providing untrue information on the applications for these assistance programs.
FBI agents allege that the nurse used the money from taxpayers allocated to help salvage jobs and keep companies going for personal expenses during the pandemic. Prosecutors said there is proof that he then deposited just over $200,000 into a personal bank account.