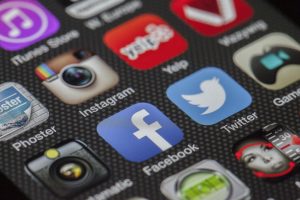 A 59-year-old Boca Raton has been charged by South Florida federal prosecutors with
making an interstate commerce contact where she made threats to kill Federal Bureau of Investigation (FBI) agents.
According to the charges in the affidavit of the criminal case, the FBI was tipped off online last month by the National Hazard Operation Center that the woman shared details on her Facebook profile that she was at the U.S. Capitol in Washington, D.C. on January 6, 2021. Agents reached her via phone on January 28, 2021, telling her of the FBI and its interest in inquiring about her trip to Washington, D.C. The woman wanted to know whether the agents had confirmation that she in Washington D.C., the affidavit says. She denied traveling to Washington D.C. but said she knew people who were traveling there. She decided to communicate with the FBI and gave her Boca Raton address.
The lawsuit affidavit also claims that during the evening hours, the woman uploaded a video on her Facebook page with captioned expletives directed at the FBI last month. She revealed in the video that she got a telephone call from the FBI regarding her trip to Washington D.C. She also told her viewers in the video that she would not speak to the FBI without legal representation, and that she would use her "second amendment right," suggesting that if they were to visit her home, she would use violence against FBI agents. The woman has shared the same video on her social media accounts like TikTok and Instagram, the affidavit alleges.
A federal criminal complaint is simply an allegation and a defendant is presumed innocent until and if they are found guilty in court. For any questions about this or other legal matters, Fort Lauderdale criminal defense lawyer Mark Eiglarsh is here to help.
This information is provided for educational or informational purposes only and should not be construed as legal advice. The information is not provided in the course of an attorney-client relationship and is not intended to substitute for legal advice.