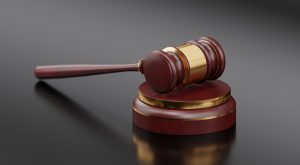 While most of the attention on the federal coronavirus relief bill has been placed on the money taxpayers will be receiving, it is also addressing the way courtrooms operate in the age of COVID-19. The bill has provided the power and resources to federal judges to hold most hearings by telephone or video.
At all initial meetings, preliminary and custody hearings, arraignments and releases of indictments, video or telephone conferencing is permitted. The technology is allowed for preliminary trial, probation and supervised revocation of release hearings. Furthermore, this technology will be used for plea-change and sentencing hearings for misdemeanors. However, these criminal trials can only use these tools if a judge determines that the proceedings cannot be postponed indefinitely without significant damage to the interests of justice and should the defendant consent.
Video and telephone technology will also be allowed for cases involving juveniles except for disputed transfer hearings (when a judge determines if a child should be charged as an adult or a juvenile), trials and adjudication.