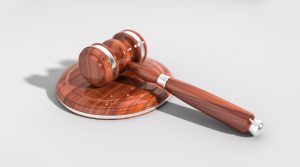 Federal agents in Fort Lauderdale arrested a top associate of a suspected New York crime family on drug-related plot charges on Sunday.
The man, who is related to a reputed mafia boss, was recently apprehended by Homeland Security Investigations agents and made an appearance in federal court. As he awaited sentencing in New York, a federal magistrate judge ordered him to be held in home detention with an electronic ankle bracelet. The man is one of six men targeted by federal investigators, who have dubbed the gang the Western New York "Italian Organized Crime" family.
The man and his sibling were named as co-conspirators by prosecutors in the case of a former US Law Enforcement Administration agent who was indicted in 2019 on charges of taking well over $200,000 in payments to assist drug traffickers in evading prosecution, including those the government believes may have ties to organized crime. He has entered a not guilty plea.
Federal investigators are pursuing the suspected criminal family in collaboration with Homeland Security and other federal authorities.
For any questions or concerns that you may have about a legal matter or if you need legal representation, Fort Lauderdale criminal defense lawyer Mark Eiglarsh is here to help.
This information is provided for educational or informational purposes only and should not be construed as legal advice. The information is not provided in the course of an attorney-client relationship and is not intended to substitute for legal advice.