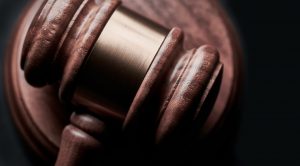 Earlier this month, a federal magistrate judge in Fort Lauderdale ordered a South Florida pediatrician to be held without bail awaiting conviction on a federal charge of alleged child pornography possession.
In June of last year, the South Florida Internet Crimes Against Children Task Force obtained a CyberTip from the National Center for Missing and Exploited Children about files containing child pornography being posted to an e-mail server, including a recording of a child being sexually assaulted, per the federal criminal complaint affidavit. Law enforcement tracked down the pediatrician, who practiced in Broward County, Florida. According to the affidavit, law enforcement officers gathered information that he was using an instant messaging program to access child pornography and speak with minors when a search warrant at his Parkland, Florida residence was executed.
A federal magistrate judge in Fort Lauderdale ordered the pediatrician's pre-trial arrest, which means he will be held in jail until his federal trial. He could face up to 20 years in jail if convicted of the federal charge. In connection with the suspected behavior, he is now facing a state court prosecution.
Project Safe Childhood (PSC) is a federal campaign initiated by the Department of Justice in May 2006 to address the increasing problem of child sexual harassment and violence. Project Safe Childhood, led by US Attorneys' Offices and the Criminal Division's Child Exploitation and Obscenity Section, marshals federal, state, and municipal resources to find, arrest and convict those who sexually abuse minors, as well as report and rescue victims. Visit www.justice.gov/psc to learn more.
To read more, visit https://www.justice.gov/usao-sdfl/pr/south-florida-pediatrician-detained-federal-child-pornography-possession-charge.
This update is published by The Law Offices of Mark Eiglarsh, a Fort Lauderdale criminal defense lawyer. Areas of practice include criminal defense, white collar crimes, federal and state drug crimes, fraud, DUI, sex crimes, domestic violence, and more. With over two decades of experience, Mark is committed to obtaining the best possible outcome for his valued clients under difficult circumstances. For more information or to schedule a consultation, please call 954-500-0003 in Broward or 305-674-0003 in Miami.
This information is provided for educational or informational purposes only and should not be construed as legal advice. The information is not provided in the course of an attorney-client relationship and is not intended to substitute for legal advice.