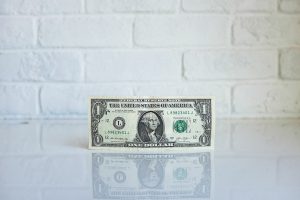 A 42-year-old man who was still on federal supervised release for counterfeiting in Jacksonville in 2015 reportedly entered a guilty plea to producing and passing additional false bills.
A native of Tampa, the man may be sentenced to up to 20 years in federal jail and restitution fees to the people who ended up becoming fraud victims. He also faces an extra two years for breaking the terms of his supervision.
The man received a 33-month federal custody sentence in 2015 as well as a supervised release for a trio of years.
Per court records, the man and others moved the money all over the Jacksonville area after more of the counterfeit currency was printed. He was detained by officers from the Pinellas Park Police Department following his release from prison and while on federal supervised release when he was discovered in possession of counterfeit cash, partly completed counterfeit money as well as electronic media used to fabricate counterfeit Federal Reserve notes.
Further investigation discovered that in Duval County, the man had bought the computer media used to produce the counterfeit notes, moved the computer media to Pinellas County, and began producing counterfeit notes from the Federal Reserve.
To read more, please visit https://www.news4jax.com/news/local/2021/01/27/florida-man-was-counterfeiting-currency-while-already-on-federal-probation/.
This update is published by The Law Offices of Mark Eiglarsh, a Fort Lauderdale criminal defense lawyer. Areas of practice include criminal defense, white collar crimes, federal and state drug crimes, fraud, DUI, sex crimes, domestic violence, and more. With over two decades of experience, Mark is committed to obtaining the best possible outcome for his valued clients under difficult circumstances. For more information or to schedule a consultation, please call 954-500-0003 in Broward or 305-674-0003 in Miami.
This information is provided for educational or informational purposes only and should not be construed as legal advice. The information is not provided in the course of an attorney-client relationship and is not intended to substitute for legal advice.