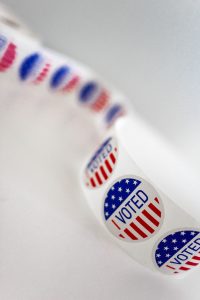 A federal judge in Florida recently made a momentous decision that may cause a ripple effect as election season looms closer. The judge recently ruled unconstitutional a state law mandating felons to pay any outstanding court fines and fees they may have before they would be allowed to vote. The decision brings countless felons who have completed all prison terms including probation and parole closer to having their right to vote restored.
The case at the center of the decision is the result of a 2018 constitutional amendment by Florida voters that received strong approval. The amendment overturned a law more than 100 years old which permanently disenfranchised people that may have been convicted of a felony. Supporters embraced the result as the nation's biggest expansion of the right to vote in years. However, Florida's governor signed a bill seven months later confining the law solely to individuals who had paid the debt(s) they owed to the court.
To read more, visit https://www.npr.org/2020/05/24/861776313/federal-judge-rules-florida-law-restricting-voting-rights-for-felons-unconstitut.