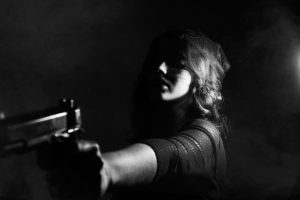 Although it's not a common sight, it is legal for a person to carry a gun if they have a fishing pole and happen to be at a beach or lake based on existing Florida open-carry laws. To anyone enjoying a leisurely day at the beach, this may seem jarring. A Palm Beach Police Department chief wants to do something about this.
The police chief wants the Florida legislature to pass a bill prohibiting a person from openly carrying a firearm if they're within 1,500 feet of a school, government building, house of worship, guarded beach, or a school. Gun rights activists believe the bill may go too far.
It's important to note that while Florida is not an open-carry state, the law does allow for a person to carry a firearm while they're on their way to or enjoying an activity like hunting or fishing.