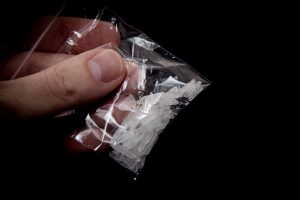 Federal prosecutors in South Florida have accused the head of an infamous Mexican drug gang and five others of allegedly smuggling over 500 kilograms (1,000+ pounds) of Mexican methamphetamine into the United States. Law enforcement officers intercepted over 1,100 pounds of crystal meth before it could enter the streets in what is now the biggest methamphetamine bust ever in Miami-Dade County.
The accused have received drug conspiracy, drug distribution, drug importation, and other charges in a pair of separate lawsuits. One lawsuit accused one man of drug trafficking offenses. He is a past mayor of Aguililla, Mexico, and, per the charges, the chief of the United Cartels in Michoacán, Mexico. It even suspects another person of being a co-conspirator. On March 30, 2021, both men were detained in Guatemala at the behest of the United States.
Another four suspects are accused with a second federal complaint about their involvement in the suspected drug operation. On March 30, 2021, law enforcement agents arrested these four suspects in Miami. They have made their first appearances and are expected in federal magistrate court in Miami on April 7, 2021, for custody hearings.