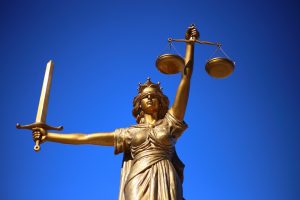 A 33-year-old Palm Beach Gardens, Florida man has been charged with assault of an Assistant United States Attorney as well as conspiring to murder an Assistant United States Attorney by a federal grand jury in South Florida.
Per court filings, in November of 2019, a jury found the man guilty of various federal offenses in a related lawsuit. He grabbed a chair by his table and hurled it at the Assistant United States Attorney investigating his case while the jury was leaving the courthouse, narrowly hitting him, according to the complaint. The man was tackled by several Deputy United States Marshals who tried to restrain him. He allegedly attempted to murder and attack the Assistant United States Attorney as this was going on.
The prosecution is merely a charge. Unless he is found guilty, the man is presumed innocent. He faces a potential term of 20 years in prison if convicted.
To read more, visit https://www.justice.gov/usao-sdfl/pr/federal-detainee-who-threw-chair-assistant-united-states-attorney-and-threatened-kill.
This update is published by The Law Offices of Mark Eiglarsh, a Fort Lauderdale criminal defense lawyer. Areas of practice include criminal defense, white collar crimes, federal and state drug crimes, fraud, DUI, sex crimes, domestic violence, and more. With over two decades of experience, Mark is committed to obtaining the best possible outcome for his valued clients under difficult circumstances. For more information or to schedule a consultation, please call 954-500-0003 in Broward or 305-674-0003 in Miami.
This information is provided for educational or informational purposes only and should not be construed as legal advice. The information is not provided in the course of an attorney-client relationship and is not intended to substitute for legal advice.