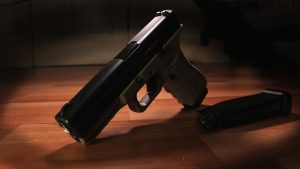 Officials in Florida and the National Rifle Association (NRA) are requesting that a federal judge drop mediation ordered by the court regarding a lawsuit that seeks to challenge a 2018 state law prohibiting guns from being bought by people below the age of 21.
The ban was part of a new law passed in reaction to the mass shooting at Marjory Stoneman Douglas High School in Parkland, Florida. The gunman is accused of allegedly using a semi-automatic weapon to take the lives of more than fifteen students and faculty members.
The legislation raised the age to buy firearms such as rifles and shotguns, from 18 to 21. According to court records, a federal statute also barred licensed weapons dealers from selling handguns to people below the age 21, and the state law extended it to also prohibit private sales of handguns to individuals under 21.