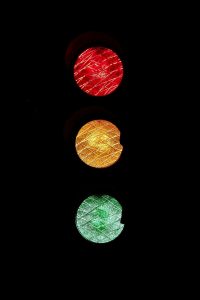 A federal appeals court is seeking the Supreme Court of Florida to help settle an objection to fees that red-light camera providers may charge motorists.
The proposed class-action case results from a $7.90 fee charged to a Florida motorist after a camera owned by a third-party firm filmed him in North Miami Beach running a red light. The company, a big well-known in the red-light camera industry, included the charge after the man paid his $158 penalty using a credit card.
The man filed the case arguing, in part, that based on Florida law, the charge contained "unjust enrichment." A federal circuit judge ruled with the company and dismissed the lawsuit, but in a 31-page ruling, the appeal panel recommended that the Florida Supreme Court answer questions regarding state law interpretations. This procedure is known as certifying questions to the state court.
Red-light cameras have a long, controversial history in Florida and have spurred a host of court cases. The Legislature has also considered repealing a bill enabling the use of red-light cameras by city municipalities, but such a repeal has not been enacted.
To read more, please visit https://www.news-journalonline.com/story/news/2021/02/03/federal-court-asks-florida-supreme-court-resolve-fight-over-red-light-camera-fees-lawsuit/4373449001/.
This update is published by The Law Offices of Mark Eiglarsh, a Fort Lauderdale criminal defense lawyer. Areas of practice include criminal defense, white collar crimes, federal and state drug crimes, fraud, DUI, sex crimes, domestic violence, and more. With over two decades of experience, Mark is committed to obtaining the best possible outcome for his valued clients under difficult circumstances. For more information or to schedule a consultation, please call 954-500-0003 in Broward or 305-674-0003 in Miami.
This information is provided for educational or informational purposes only and should not be construed as legal advice. The information is not provided in the course of an attorney-client relationship and is not intended to substitute for legal advice.