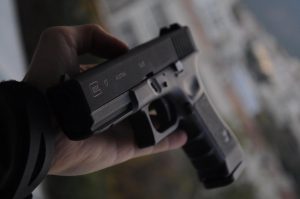 This month, in a legal dispute that began after the 2018 mass shooting at a Parkland, Florida high school, state lawyers, and the National Rifle Association (NRA), outlined dueling claims about the constitutionality of a Florida law that prohibits weapons from being purchased by people below the age of 21.
The legal fight arose following the deaths of seventeen people at Marjory Stoneman Douglas High School in 2018. Then-Governor Rick Scott gave the okay on a measure banning the sale of firearms to people under the age of 21, prompting a challenge from the NRA stating that the ban is a violation of equal protection and Second Amendment rights.
According to the NRA, the prohibition breaches the right of people between the ages of 18 to 20 to possess weapons to exercise their rights under the Second Amendment, even self-defense when at home. Not only does the ban restrict the right, but it is also eliminated. It is not probable that the ban could be the least restrictive option. There is also allegedly no evidence that the Legislature evaluated whether less restrictive options were accessible.