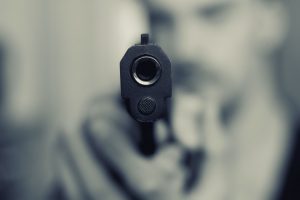 A popular American rapper, singer, and songwriter is generating headlines after recently being charged with alleged possession of a firearm by a convicted felon. The charge is a federal offense and could land the rapper in prison for up to ten years.
Documents filed in Miami federal court claim the rapper, even with recognizing he had the previous conviction on his record, had a firearm and ammo in December of last year.
Authorities said that after his baggage was searched upon arrival in Miami on a private jet, the 38-year-old rapper admitted possessing the gold-plated handgun. First published by the Miami Herald, a search warrant said the rapper told police the gun was a Father's Day present. Investigators also mentioned the rapper having alleged illicit drugs in the baggage, but no drug violation has been filed against the musician.