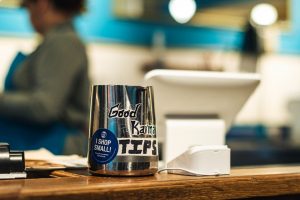 Earlier this month, in Miami federal court, an American international hospitality corporation had a class-action lawsuit filed against it. Since a new Eleventh Circuit Court of Appeal decision, the business is part of a broader wave of hotels facing lawsuits over gratuity or service charges that allegedly violate unfair trade practice laws.
The case came from a hotel guest who, via a QR code, ordered several meals at restaurants in one of the hotels belonging to the hospitality group, which carried an electronic version of the restaurant menu. According to the lawsuit, the woman ordered food and beverages from the menu on her mobile. Although her check had "20 percent SVC CHG," she said she did not see any note on the menu of the restaurant that an automatic gratuity or service fee about such fees being added to her check. The woman argues that an electronic, mandatory gratuity was unfairly paid.
The class-action case aims to stand for the interests of other class members who bought food or drinks at one of the several hotel properties of the hospitality business in Florida during the last four years.
To read more, visit https://www.law.com/dailybusinessreview/2020/10/22/litigation-trend-hyatt-hit-with-automatic-gratuity-class-action-in-miami-federal-court/.
This update is published by The Law Offices of Mark Eiglarsh, a Fort Lauderdale criminal defense lawyer. Areas of practice include criminal defense, white collar crimes, federal and state drug crimes, fraud, DUI, sex crimes, domestic violence, and more. With over two decades of experience, Mark is committed to obtaining the best possible outcome for his valued clients under difficult circumstances. For more information or to schedule a consultation, please call 954-500-0003 in Broward or 305-674-0003 in Miami.
This information is provided for educational or informational purposes only and should not be construed as legal advice. The information is not provided in the course of an attorney-client relationship and is not intended to substitute for legal advice.