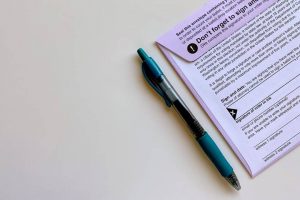 A woman working for the United States Postal Service recently appeared in federal court after being accused of allegedly stealing a Miami-Dade County mail-in ballot. Among the other items she stole include gift cards, prepaid debit cards, letters, and more.
A pair of postal inspector agents questioned the woman who admitted that she used the stolen debit cards at stores. After being told she would need to turn in her identification for the postal service, the woman told the agents that the ID was in her car. When asked whether there was mail in the vehicle, the woman initially said no before changing her mind. As agents approached the woman's vehicle, they noticed multiple satchels containing white envelopes. The majority of the mail was intended for delivery within a Miami Beach zip code.
To read more, visit https://www.miamiherald.com/news/local/article246561663.html.
This update is published by The Law Offices of Mark Eiglarsh, a Fort Lauderdale criminal defense lawyer. Areas of practice include criminal defense, white collar crimes, federal and state drug crimes, fraud, DUI, sex crimes, domestic violence, and more. With over two decades of experience, Mark is committed to obtaining the best possible outcome for his valued clients under difficult circumstances. For more information or to schedule a consultation, please call 954-500-0003 in Broward or 305-674-0003 in Miami.
This information is provided for educational or informational purposes only and should not be construed as legal advice. The information is not provided in the course of an attorney-client relationship and is not intended to substitute for legal advice.