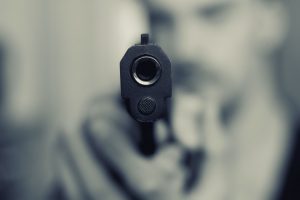 A popular American rapper, singer, and songwriter is generating headlines after recently being charged with alleged possession of a firearm by a convicted felon. The charge is a federal offense and could land the rapper in prison for up to ten years.
Documents filed in Miami federal court claim the rapper, even with recognizing he had the previous conviction on his record, had a firearm and ammo in December of last year.
Authorities said that after his baggage was searched upon arrival in Miami on a private jet, the 38-year-old rapper admitted possessing the gold-plated handgun. First published by the Miami Herald, a search warrant said the rapper told police the gun was a Father's Day present. Investigators also mentioned the rapper having alleged illicit drugs in the baggage, but no drug violation has been filed against the musician.
In Miami federal court, an initial court date on the firearms charge is scheduled for December 11.
To read more, visit https://www.cbsnews.com/news/lil-wayne-charged-with-federal-gun-offense-in-florida/.
This update is published by The Law Offices of Mark Eiglarsh, a Fort Lauderdale criminal defense lawyer. Areas of practice include criminal defense, white collar crimes, federal and state drug crimes, fraud, DUI, sex crimes, domestic violence, and more. With over two decades of experience, Mark is committed to obtaining the best possible outcome for his valued clients under difficult circumstances. For more information or to schedule a consultation, please call 954-500-0003 in Broward or 305-674-0003 in Miami.
This information is provided for educational or informational purposes only and should not be construed as legal advice. The information is not provided in the course of an attorney-client relationship and is not intended to substitute for legal advice.