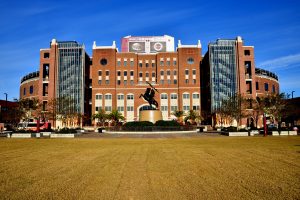 A university student is suing a well-known Florida university and student officials, alleging a violation of his religious freedom when he was ousted from the student senate following private Catholic student chat forum comments he made. Last week, a federal court was presented with arguments regarding the case.
As students debated social diversity and financially helping various entities, the student articulated issues with policy strategies of the groups ACLU, BlackLivesMatter.com, and Retake the Block which he claimed disagreed with Church teaching. Another student and forum participant took a screenshot of the remarks made by the ousted student and submitted them to a student senate member. A student senate motion of no confidence in the ousted student was unsuccessful in June, but the senate held another vote during the same month, resulting in the ousting.
The student's counsel argues that his expulsion was unlawful; because of both its integration into a public university and its formation by a state statute, the student senate is a state entity. The student could not be excluded merely for taking an unfavorable policy viewpoint.
To read more, visit https://www.catholicnewsagency.com/news/jack-denton-alleges-religious-discrimination-after-florida-state-student-senate-ouster-42079.
This update is published by The Law Offices of Mark Eiglarsh, a Fort Lauderdale criminal defense lawyer. Areas of practice include criminal defense, white collar crimes, federal and state drug crimes, fraud, DUI, sex crimes, domestic violence, and more. With over two decades of experience, Mark is committed to obtaining the best possible outcome for his valued clients under difficult circumstances. For more information or to schedule a consultation, please call 954-500-0003 in Broward or 305-674-0003 in Miami.
This information is provided for educational or informational purposes only and should not be construed as legal advice. The information is not provided in the course of an attorney-client relationship and is not intended to substitute for legal advice.