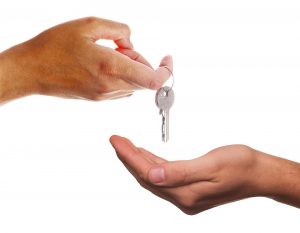 A convicted felon is in the news for his recent lawsuits filed against South Florida landlords that decline to rent to convicted felons. The man suing spent over ten years in prison for nonviolent felonies such as grand theft, drug possession, and burglary.
Over 100 landlords have been sued since the man began asking landlords the question. The letter received by the landlords states that their rejection is a violation of the Federal Equal Housing Act, which prohibits discrimination based on race, religion, national origin, and sex, while the legislation does not expressly preclude blanket bans on renting to felons.
Targeted property owners' attorneys say the man, member, and president of an organization dubbed the Florida Fair Housing Alliance (FFHA), has been operating a revenue-generating for-profit litigation mill. However, according to the man and the organization's attorney, the purpose of the organization is to compel unlawfully caught landlords to change its policies.
To read more, visit https://www.sun-sentinel.com/business/fl-bz-new-fair-housing-organization-sues-landlords-who-reject-felons-20201031-bors52fmsje6hotjlyltbikcba-story.html.
This update is published by The Law Offices of Mark Eiglarsh, a Fort Lauderdale criminal defense lawyer. Areas of practice include criminal defense, white collar crimes, federal and state drug crimes, fraud, DUI, sex crimes, domestic violence, and more. With over two decades of experience, Mark is committed to obtaining the best possible outcome for his valued clients under difficult circumstances. For more information or to schedule a consultation, please call 954-500-0003 in Broward or 305-674-0003 in Miami.
This information is provided for educational or informational purposes only and should not be construed as legal advice. The information is not provided in the course of an attorney-client relationship and is not intended to substitute for legal advice.