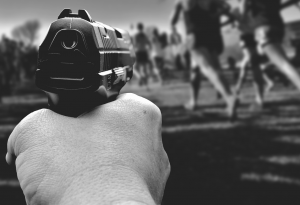 In 2018, Marjory Stoneman Douglas High School in Parkland, Florida made the news after more than fifteen people lost their lives and several were injured when a nineteen-year-old gunman opened fire using a semi-automatic rifle. Years later, efforts are ongoing to make schools safer environments for students and faculty.
The mother of one of the victims of the Parkland shooting is pursuing efforts with the Florida Legislature to pass Alyssa's Law, named after her daughter. The law would equip all school buildings with a panic alarm. This alarm could be triggered in the event of a school lockdown or a mass shooting using something like a phone app or having them mounted in offices and classrooms. Regardless of where it is or how it is triggered, all panic alarms would be linked to law enforcement.
A potential advantage of having a mobile-triggered alarm is everyone in the school would receive an immediate notification, significantly improving response times by allowing students and faculty to either flee or find shelter.