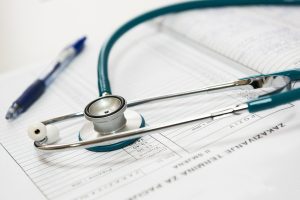 A sealed federal lawsuit was finally unsealed earlier this week, revealing fraud allegations by a one-time senior executive of a highly regarded private Miami university. The lawsuit alleges that the healthcare system of the school billed Medicare millions of dollars in needless diagnostic testing and saddled patients with undisclosed costs for trips to the clinic.
The U.S. Department of Justice started investigating the claims after the former chief executive officer of the university's school of medicine, who filed a 2013 whistle-blower lawsuit, first raised them. At a time when the university was dealing with huge debt after completing an unprecedented expansion of its medical school into a sprawling academic health system, the man accused the university of making false charges with Medicare for needless organ donation testing and overcharging patients for clinic visits.
To read more, visit https://www.miamiherald.com/news/health-care/article246919602.html.
This update is published by The Law Offices of Mark Eiglarsh, a Fort Lauderdale criminal defense lawyer. Areas of practice include criminal defense, white collar crimes, federal and state drug crimes, fraud, DUI, sex crimes, domestic violence, and more. With over two decades of experience, Mark is committed to obtaining the best possible outcome for his valued clients under difficult circumstances. For more information or to schedule a consultation, please call 954-500-0003 in Broward or 305-674-0003 in Miami.
This information is provided for educational or informational purposes only and should not be construed as legal advice. The information is not provided in the course of an attorney-client relationship and is not intended to substitute for legal advice.