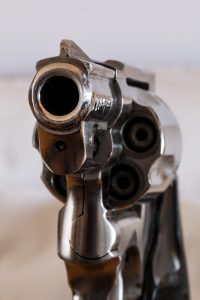 A court battle over a Florida bill that increased the age of purchasing rifles and other long weapons from 18 to 21 saw increased activity recently, with lawyers representing the National Rifle Association and state officials seeking to undermine expert witnesses from each side.
Following the 2018 mass shooting at Marjory Stoneman Douglas High School in Parkland, the age limit was included as part of sweeping legislation. When the then-19-year-old gunman opened fire at the school with the use of a semi-automatic rifle, 14 students and a trio of staff members lost their lives.
Although the statute banned anyone under the age of 21 from purchasing long weapons, it did not prohibit them from owning the guns or getting the guns as gifts. The marketing of handguns to persons younger than 21 has long been banned under federal legislation.
The NRA soon questioned the constitutionality of the state age limit in 2018, and a trial was set to commence in Tallahassee on the 11th of the month. However, the U.S. federal judge presiding over the case indefinitely delayed the litigation and all of his other civil proceedings due to coronavirus pandemic.
To read more, please visit https://www.law.com/dailybusinessreview/2020/12/30/experts-become-focus-in-battle-over-florida-gun-law/.
This update is published by The Law Offices of Mark Eiglarsh, a Fort Lauderdale criminal defense lawyer. Areas of practice include criminal defense, white collar crimes, federal and state drug crimes, fraud, DUI, sex crimes, domestic violence, and more. With over two decades of experience, Mark is committed to obtaining the best possible outcome for his valued clients under difficult circumstances. For more information or to schedule a consultation, please call 954-500-0003 in Broward or 305-674-0003 in Miami.
This information is provided for educational or informational purposes only and should not be construed as legal advice. The information is not provided in the course of an attorney-client relationship and is not intended to substitute for legal advice.