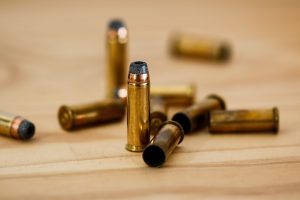 As an investigation into a 2019 shooting involving a Baton Rouge, Louisiana rapper moves on, federal and state investigators from Louisiana paid a visit to Florida.
In May 2019, a black Cadillac Escalade pulled up and opened fire while the rapper and his friends were leaving Trump International Beach Club.
The rapper did not suffer a gunshot. His girlfriend, though, did receive an injury and had to be taken to a hospital. A young boy also suffered grazed by a bullet during the incident. The boy was examined and released. Another victim lost his life in the crossfire when he was shot in the head while inside his vehicle.
A source familiar with the investigation said state and federal law enforcement from Louisiana associated with law enforcement in Florida to discuss case information and exchange intelligence.
Members of the law enforcement community in Louisiana were also brought to the scene and given the ability to interview many witnesses with information regarding the shooting. Arrests in the case were not made.
To read more, please visit https://www.wafb.com/2020/12/31/feds-probe-fatal-florida-shooting-involving-baton-rouge-rapper/.
This update is published by The Law Offices of Mark Eiglarsh, a Fort Lauderdale criminal defense lawyer. Areas of practice include criminal defense, white collar crimes, federal and state drug crimes, fraud, DUI, sex crimes, domestic violence, and more. With over two decades of experience, Mark is committed to obtaining the best possible outcome for his valued clients under difficult circumstances. For more information or to schedule a consultation, please call 954-500-0003 in Broward or 305-674-0003 in Miami.
This information is provided for educational or informational purposes only and should not be construed as legal advice. The information is not provided in the course of an attorney-client relationship and is not intended to substitute for legal advice.