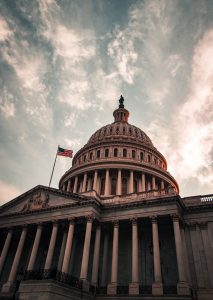 According to charging papers, a man with links to the right-wing organization the Proud Boys was placed under arrest in Central Florida on federal charges as a result of his alleged ties to the assault on the Capitol building that happened in Washington, D.C. earlier this month.
The man's arrest happened on Wednesday morning in the Middle District of Florida and is being tried in Orlando on federal charges. He is charged with obstruction of an official procedure, violation of a restricted building or property, as well as disorderly and violent conduct.
Per a federal affidavit, the man belongs to the Proud Boys and identifies himself as an organizer of some of the group's activities. The affidavit also shows some photographs that are suspected by federal agents to represent the man at the protest and inside the Capitol.
To read more, please visit https://www.clickorlando.com/news/local/2021/01/20/man-arrested-in-central-florida-for-role-in-deadly-capitol-attack-documents-show/.
This update is published by The Law Offices of Mark Eiglarsh, a Fort Lauderdale criminal defense lawyer. Areas of practice include criminal defense, white collar crimes, federal and state drug crimes, fraud, DUI, sex crimes, domestic violence, and more. With over two decades of experience, Mark is committed to obtaining the best possible outcome for his valued clients under difficult circumstances. For more information or to schedule a consultation, please call 954-500-0003 in Broward or 305-674-0003 in Miami.
This information is provided for educational or informational purposes only and should not be construed as legal advice. The information is not provided in the course of an attorney-client relationship and is not intended to substitute for legal advice.