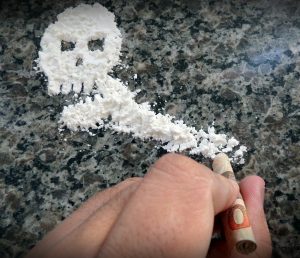 Close to 300 bricks of cocaine were confiscated by federal agents after an everyday X-ray baggage search during a U.S. Virgin Islands charter flight arrived on Tuesday night at a South Florida executive airport. After agents uncovered more than 300 kilos (700+ pounds) of cocaine in 294 plastic-wrapped cocaine bricks at Miami-Opa Locka Executive Airport last week, six people, including a pair of police officers, were placed under arrest. Both officers are working with the U.S. Police Department of the Virgin Islands.
Not all went well as Customs and Border Control officers conducted an X-ray inspection of passenger luggage at Opa-Locka airport. One of the policemen from the Virgin Islands fled the airport and was eventually arrested.
Four of the suspects are citizens of the United States born in the Virgin Islands of St. Thomas. All except one have arrest hearings scheduled for January and arraignments in Miami federal court in March on a conspiracy charge of trying to obtain a controlled drug with the intent of selling it.
To read more, please visit https://www.miamiherald.com/news/local/article248502810.html.
This update is published by The Law Offices of Mark Eiglarsh, a Fort Lauderdale criminal defense lawyer. Areas of practice include criminal defense, white collar crimes, federal and state drug crimes, fraud, DUI, sex crimes, domestic violence, and more. With over two decades of experience, Mark is committed to obtaining the best possible outcome for his valued clients under difficult circumstances. For more information or to schedule a consultation, please call 954-500-0003 in Broward or 305-674-0003 in Miami.
This information is provided for educational or informational purposes only and should not be construed as legal advice. The information is not provided in the course of an attorney-client relationship and is not intended to substitute for legal advice.