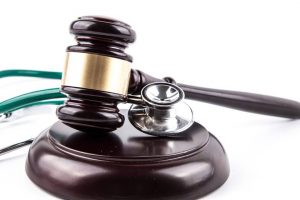 A lawsuit surrounding Florida's biggest health insurer and whether it broke antitrust regulations by prohibiting agents from offering products to a competing insurance provider is expected to be heard by a federal appeals court this week.
The opposing insurance firm sought the 11th U.S. Circuit Court of Appeals after a judge sided with the bigger insurer in the case, which goes back to the rival's entry into the Orlando area market for private health insurance plans in 2018.
The rival insurer, who has the backing of the U.S. Department of Justice, claims that by attempting to break off independent agents who already sold plans to the competitor, the larger insurer engaged in "manifestly anticompetitive conduct".
The legal battle centers largely on an antitrust exception given by Congress to insurers involving a 1945 law called the McCarran-Ferguson Act. The legislation offered an exception for what it defined as the "business of insurance", a term that the broader insurer claims require its use of exclusive agents to market individual health plans.
To read more about the case, please visit https://www.wuft.org/news/2020/11/09/federal-court-to-hear-antitrust-fight-between-florida-health-insurers/.
This update is published by The Law Offices of Mark Eiglarsh, a Fort Lauderdale criminal defense lawyer. Areas of practice include criminal defense, white collar crimes, federal and state drug crimes, fraud, DUI, sex crimes, domestic violence, and more. With over two decades of experience, Mark is committed to obtaining the best possible outcome for his valued clients under difficult circumstances. For more information or to schedule a consultation, please call 954-500-0003 in Broward or 305-674-0003 in Miami.
This information is provided for educational or informational purposes only and should not be construed as legal advice. The information is not provided in the course of an attorney-client relationship and is not intended to substitute for legal advice.