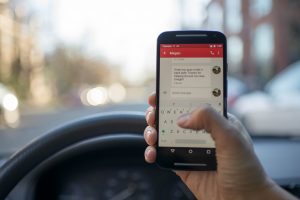 Next week, several new laws will go into effect in Florida. Among these new laws is the expansion of the state's texting while driving law. Motorists will be prohibited from using their wireless mobile devices while they are driving through designated school crossings, a school zone, or a construction/work zone. This means drivers are not allowed to even hold their phone or mobile device while driving through these zones.
In addition to the expansion of the texting while driving law, two additional laws are worth mentioning. SB 1080 is aimed at the issue of hazing in universities. Individuals who plan hazing acts or solicit others to participate in hazing may be charged with a third-degree felony if the hazing ends in permanent injury. The bill would also grant immunity to individuals who call security on campus or 911 to request medical assistance due to a hazing incident.
SB 96 would upgrade killing or causing great bodily harm to police, fire or search-and-rescue dogs or police horses from a third-degree to a second-degree felony. The bill would also increase the maximum jail sentence from five to fifteen years.