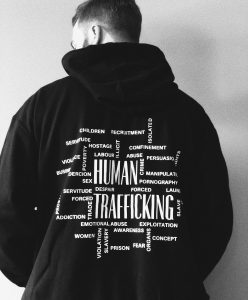 Two South Florida residents have been arrested by a federal grand jury in connection with the suspected sex abuse of a 16-year-old teen.
The minor suspect was a fugitive from a group home on December 6, 2020, when she encountered the male and female suspects, according to charges in the criminal complaint affidavit originally lodged in this case. The man took the girl in and engaged in sex with her after providing a sofa for her to sleep on in his home, according to the affidavit. According to legal records, the two defendants physically trafficked the victim in the following days.
The female defendant is accused of taking nude photos of the 16-year-old girl and posting them on the internet, and both defendants are accused of selling sex with the girl to four separate men in Broward County, Florida, for $100 each. The girl was able to reach a relative on December 9, 2020. Later that day, she was saved by law enforcement.
Both of the defendants are charged with one count of sex trafficking conspiracy and one count of sex trafficking of a child. The female defendant is also accused of making child pornography. If convicted, they will face life in jail. All are being held in detention awaiting their prosecutions.
To read more about the case, please visit https://www.justice.gov/usao-sdfl/pr/two-south-florida-residents-indicted-federal-sex-trafficking-charges.
This update is published by The Law Offices of Mark Eiglarsh, a Fort Lauderdale criminal defense lawyer. Areas of practice include criminal defense, white collar crimes, federal and state drug crimes, fraud, DUI, sex crimes, domestic violence, and more. With over two decades of experience, Mark is committed to obtaining the best possible outcome for his valued clients under difficult circumstances. For more information or to schedule a consultation, please call 954-500-0003 in Broward or 305-674-0003 in Miami.
This information is provided for educational or informational purposes only and should not be construed as legal advice. The information is not provided in the course of an attorney-client relationship and is not intended to substitute for legal advice.