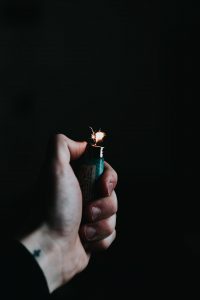 In Ocala, a 24-year-old Florida man has been charged with a federal hate crime. A federal grand jury in Orlando charged the man from Dunnellon with setting alight and destroying the Queen of Peace Catholic Church in Ocala, returning an accusation against him.
In July of last year, the man set fire to the Queen of Peace Catholic Church, according to the indictment. According to the complaint, he was inspired to start the fire because of the church's religious nature. He faces a single count of causing malicious harm to religious property, a hate crime offense under the Church Arson Prevention Act, and a single count of committing a felony through the use of fuel.
The man faces a potential sentence of 20 years in jail if accused of causing malicious damage to religious property. For using fire to commit a crime, he faces an extra statutory sentence of ten years in prison. He may also face a three-year supervised release sentence, as well as a $250,000 fine and restitution.
The probe was undertaken by a series of agencies and services including the FBI, ATF, Florida Bureau of Fire and Arson Explosives Investigations, and the Marion County Sheriff's Office, to name a few.
To read more about the case, please visit https://www.justice.gov/usao-mdfl/pr/florida-man-charged-federal-hate-crime-setting-fire-church.
This update is published by The Law Offices of Mark Eiglarsh, a Fort Lauderdale criminal defense lawyer. Areas of practice include criminal defense, white collar crimes, federal and state drug crimes, fraud, DUI, sex crimes, domestic violence, and more. With over two decades of experience, Mark is committed to obtaining the best possible outcome for his valued clients under difficult circumstances. For more information or to schedule a consultation, please call 954-500-0003 in Broward or 305-674-0003 in Miami.
This information is provided for educational or informational purposes only and should not be construed as legal advice. The information is not provided in the course of an attorney-client relationship and is not intended to substitute for legal advice.