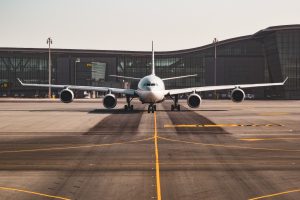 On Tuesday, May 18, federal law enforcement officers arrested 58-year-old Miguel Andres Gutierrez Diaz of Santiago, an elected member of the Chamber of Deputies of the Dominican Republic. This happened following Guitierrez Diaz's international flight arriving in Miami from the Dominican Republic. The arrest was made at Miami International Airport. 
Congressman Guitierrez Diaz was part of a transnational drug ring operating in the Dominican Republic, Colombia, and the United States. His charges include conspiring to distribute cocaine, knowingly allowing it to be imported into the United States, conspiring to import into the United States, and conspiring to possess with the intent to distribute. If Gutierrez Diaz is convicted, he faces life in prison. 
The prosecution is a result of the ongoing investigations by the Organized Crime Drug Enforcement Task Force (OCDETF), a partnership with law enforcement agencies at the federal, state, and local levels.
This update is published by The Law Offices of Mark Eiglarsh, a Fort Lauderdale criminal lawyer. Areas of practice include criminal defense, white-collar crimes, federal and state drug crimes, fraud, DUI, sex crimes, domestic violence, and more. With over two decades of experience, Mark is committed to obtaining the best possible outcome for his valued clients under difficult circumstances. For more information or to schedule a consultation, please call 954-500-0003 in Broward or 305-674-0003 in Miami.
This information is provided for educational or informational purposes only and should not be construed as legal advice. The information is not provided in the course of an attorney-client relationship and is not intended to substitute for legal advice.