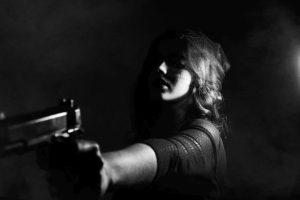 Hundreds of thousands of photos are shared online via social media. Some of these photos may contain firearms, as children and teenagers pose with these weapons which may be illegal. Despite the risks and dangers, there isn't much that can be done in pursuing legal action against due to insufficient evidence that could lead to an arrest.
This may soon change after the introduction of SB 656, which received unanimous approval by the Florida Senate Judiciary Committee earlier this week. The bill would allow law enforcement officers to arrest juveniles that may be possessing firearms illegally and sharing them in videos or photos via social media. Officers would be able to arrest without the need for a warrant provided there is probable cause that the individual has possessed the weapons illegally.
Florida law does not allow anyone below the age of 18 to possess a firearm unless they are doing shooting or hunting with an adult.
SB 656 does not make any changes to Florida's existing law which also requires law enforcement to convict a parent with a third-degree felony if they allow a child to possess a weapon unlawfully.
To read more, visit https://www.miamiherald.com/news/politics-government/state-politics/article239958713.html.
This update is published by The Law Offices of Mark Eiglarsh, a Fort Lauderdale criminal defense lawyer. Areas of practice include criminal defense, white collar crimes, drug crimes, fraud, DUI, sex crimes, domestic violence, and more. With over two decades of experience, Mark is committed to obtaining the best possible outcome for his valued clients under difficult circumstances. For more information or to schedule a consultation, please call 954-500-0003 in Broward or 305-674-0003 in Miami.
This information is provided for educational or informational purposes only and should not be construed as legal advice. The information is not provided in the course of an attorney-client relationship and is not intended to substitute for legal advice.