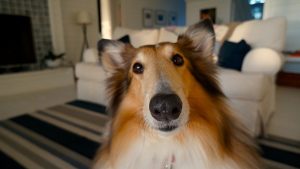 For many, pets are another member of the family. Aside from Florida's animal cruelty laws, there isn't much for pets that may be part of a domestic violence situation. This may soon change with a Florida bill filed in the House and Senate.
With SB 1082/HB 241, family pets would allow victims of domestic violence to have temporary custody of their pets. The bill addresses a common situation where perpetrators often threaten to cause harm to the pet as a way to psychologically control the victim. Although court-issued restraining orders are vital in providing protection for people that are facing domestic violence, Florida law does not currently specify that family animals are protected when these orders are issued.
According to a report by the Senate about a fifth of murders in Florida are the product of domestic violence. Close to 40% of battered women reported that they did not leave an abusive situation because they were concerned about the safety of their pets. The measure allows a court to grant temporary care and possession of the animal to a petitioner in a domestic violence injunction.
To read more, visit https://www.theledger.com/zz/news/20200129/florida-lawmakers-want-to-protect-family-pet-when-domestic-violence-occurs.
This update is published by The Law Offices of Mark Eiglarsh, a Fort Lauderdale criminal defense lawyer. Areas of practice include criminal defense, white collar crimes, drug crimes, fraud, DUI, sex crimes, domestic violence, and more. With over two decades of experience, Mark is committed to obtaining the best possible outcome for his valued clients under difficult circumstances. For more information or to schedule a consultation, please call 954-500-0003 in Broward or 305-674-0003 in Miami.
This information is provided for educational or informational purposes only and should not be construed as legal advice. The information is not provided in the course of an attorney-client relationship and is not intended to substitute for legal advice.