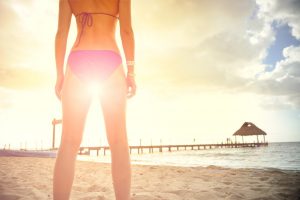 A bill that's currently going through the Florida Legislature is taking aim at displays of public nudity. Known as HB 675, the bill would upgrade certain types of indecent exposure into felonies, allowing law enforcement officers to arrest individuals without requiring a warrant and without the officer(s) having witnessed the indecent exposure themselves.
Supporters of HB 675 believe the bill goes a long way in dealing with individuals that are repeat offenders while those that are against it believe it could affect homeless individuals or people dealing with a mental illness.
Currently, acts of public nudity are largely deemed a misdemeanor under Florida law and require officers to obtain a warrant before they can arrest a person unless the officer(s) were witness to the crime. The misdemeanor may become a felony if the offender commits an act of "lewd" indecent exposure in front of a minor.
To read more, visit https://www.miaminewtimes.com/news/miami-marathon-2020-traffic-alert-and-road-closures-11492067.
This update is published by The Law Offices of Mark Eiglarsh, a Fort Lauderdale criminal defense lawyer. Areas of practice include criminal defense, white collar crimes, drug crimes, fraud, DUI, sex crimes, domestic violence, and more. With over two decades of experience, Mark is committed to obtaining the best possible outcome for his valued clients under difficult circumstances. For more information or to schedule a consultation, please call 954-500-0003 in Broward or 305-674-0003 in Miami.
This information is provided for educational or informational purposes only and should not be construed as legal advice. The information is not provided in the course of an attorney-client relationship and is not intended to substitute for legal advice.