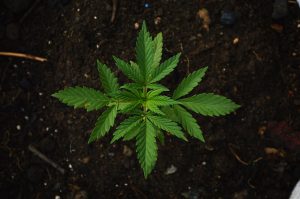 Lawmakers in Florida are working hard to keep pace with Florida's constantly changing cannabis and hemp industries landscape. As lawmakers build the foundation for a vote on adult use next year (commonly known as recreational marijuana), some recently proposed bills may result in forbidding recreational marijuana, while others would focus on a less strict approach to drug sentencing.
Among these bills is SB 670, banning marijuana smoking in state parks. Miami Beach already took a stance on this by prohibiting marijuana smoking in public, including parks and beaches. A Florida lawmaker is now seeking to expand on this law and extend it to the entire state. SB 670 would ban all types of smoking as well as vaping within state parks. Should the bill become law, it would go into effect in summer 2020.
Another bill known as HB 399 would reduce minimum sentences for crimes involving marijuana. The House bill would permit judges to deviate from Florida's minimum sentencing standards for crimes involving marijuana sales and trafficking. Although the legislation would still provide rules, more discretion would be granted to judges to make decisions case-by-case on sentences.
To read more about these bills and three others that would change Florida laws, visit https://www.miaminewtimes.com/marijuana/florida-marijuana-laws-five-bills-that-would-change-the-states-cannabis-regulations-11309281.
This update is published by The Law Offices of Mark Eiglarsh, a Fort Lauderdale criminal defense lawyer. Areas of practice include criminal defense, white collar crimes, drug crimes, fraud, DUI, sex crimes, domestic violence, and more. With over two decades of experience, Mark is committed to obtaining the best possible outcome for his valued clients under difficult circumstances. For more information or to schedule a consultation, please call 954-500-0003 in Broward or 305-674-0003 in Miami.
This information is provided for educational or informational purposes only and should not be construed as legal advice. The information is not provided in the course of an attorney-client relationship and is not intended to substitute for legal advice.