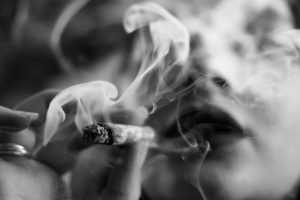 After Florida made hemp legal back in July of this year, the Miami-Dade State Attorney's Office made the announcement it would cease prosecuting most minor marijuana charges since the substance is almost identical from hemp.
Even with these developments, Miami Beach recently passed an ordinance banning people from getting the urge to smoke weed or hemp in public. Florida's ACLU had criticized the new restrictions, saying that the law could have a disproportionate impact on children and people of color. The group argued that making the offense a felony was unnecessarily harsh as the city could dissuade people from public smoking just as easily with a civilian warning system.
Despite the concerns, Miami Beach has proceeded with the ban. With the new law, anyone seen smoking cannabis, hemp, or marijuana on a public right-of-way may receive a fine of up to $500 and a maximum of sixty days in county jail.
This update is published by The Law Offices of Mark Eiglarsh, a Fort Lauderdale criminal defense lawyer. Areas of practice include criminal defense, white collar crimes, drug crimes, fraud, DUI, sex crimes, domestic violence, and more. With over two decades of experience, Mark is committed to obtaining the best possible outcome for his valued clients under difficult circumstances. For more information or to schedule a consultation, please call 954-500-0003 in Broward or 305-674-0003 in Miami.
This information is provided for educational or informational purposes only and should not be construed as legal advice. The information is not provided in the course of an attorney-client relationship and is not intended to substitute for legal advice.