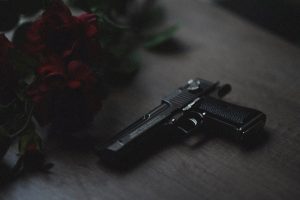 The United States Attorney General recently proposed a new initiative aimed at better enforcing the U.S. gun background check system, coordinating state and federal gun prosecutions, and ensuring that prosecutors review records rapidly to demonstrate when a defendant is unable to own a weapon due to issues with their mental health.
Called Project Guardian, the program will allow prosecutors to coordinate with law enforcement officials on a local and state level to evaluate possible federal charges should a suspect be arrested for possessing weapons, if there is a belief a gun was used to commit a violent crime or drug trafficking offense, or if the suspect is believed to be a member of a violent gang.
The program allows alcohol, tobacco, and firearm office agents across the country to either create new procedures or update existing protocols to bring federal charges against individuals attempting to get a gun from a firearms dealer by lying. Prosecutors will concentrate in particular on criminals with violent histories, who are members of the gang, or who have faced charges of domestic violence. Furthermore, United States attorney's offices would also need to promptly enter details into government databases regarding individuals who are unable to possess guns due to reasons of mental health.
To read more, visit https://www.newstalkflorida.com/featured/justice-dept-rolls-out-new-program-to-combat-gun-violence/.
This update is published by The Law Offices of Mark Eiglarsh, a Fort Lauderdale criminal defense lawyer. Areas of practice include criminal defense, white collar crimes, drug crimes, fraud, DUI, sex crimes, domestic violence, and more. With over two decades of experience, Mark is committed to obtaining the best possible outcome for his valued clients under difficult circumstances. For more information or to schedule a consultation, please call 954-500-0003 in Broward or 305-674-0003 in Miami.
This information is provided for educational or informational purposes only and should not be construed as legal advice. The information is not provided in the course of an attorney-client relationship and is not intended to substitute for legal advice.