According to a study released recently, Houston police officers have used Tasers more on black suspects than any other group of individuals.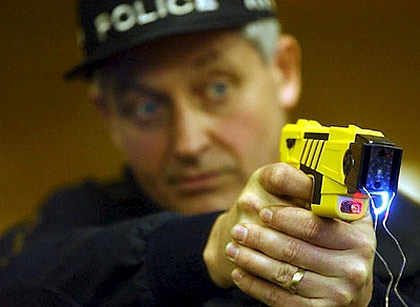 A Houston city audit found that police officers used Tasers more often on black suspects than on other suspects. Of 1,417 Taser deployments by officers between December 2004 and June 2007, nearly 67 percent were used on black suspects, according to an audit conducted for the city by a team of criminology, statistics and mathematics experts. About 25 percent of Houston's population is black.
Houston police said their use of Tasers was not tied to race, but to a person's behavior. "It's not a racial issue. A Taser device is no different from a radar gun. It's race neutral," Executive Assistant Police Chief Charles McClelland said after the Houston City Council meeting during which the report was released. The study found that black officers were less likely than white or Hispanic officers to use Tasers on a black suspect.
About 11,500 law enforcement agencies across the country use Tasers, according to the National Institute of Justice.