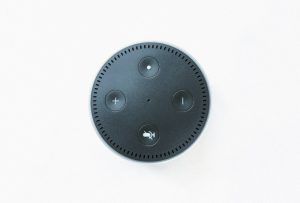 If you use a smart speaker, you're likely familiar with Google Assistant, Amazon Alexa or, in the case of Apple iOS, Siri. These devices are frequently "listening" for input from a user and may record brief snippets of voice data to improve services and voice recognition. In this case of Alexa, it may end up becoming a witness to a possible crime.
A Florida couple got into an altercation which resulted in a man allegedly murdering his girlfriend. The man states the woman's death was an accident. However, detectives believe that an Alexa-enabled device known as the Amazon Echo Dot may provide clues into what transpired by examining the voice recordings it may have captured.
This is not the first time voice assistant devices have been used in criminal investigations. A pair of cases in two different states also involved Amazon Echo devices.
To read more about the Florida case, please visit https://news.wjct.org/post/alexa-can-police-access-your-recordings-florida-criminal-case-raises-questions-about.
This update is published by The Law Offices of Mark Eiglarsh, a Fort Lauderdale criminal defense lawyer. Areas of practice include criminal defense, white collar crimes, drug crimes, fraud, DUI, sex crimes, domestic violence, and more. With over two decades of experience, Mark is committed to obtaining the best possible outcome for his valued clients under difficult circumstances. For more information or to schedule a consultation, please call 954-500-0003 in Broward or 305-674-0003 in Miami.
This information is provided for educational or informational purposes only and should not be construed as legal advice. The information is not provided in the course of an attorney-client relationship and is not intended to substitute for legal advice.