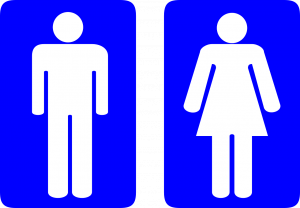 Following a lengthy legal battle that extended three years, the court ruled in favor of a Florida transgender in a federal lawsuit involving restroom equal access. The school board in St. Johns County, Florida must now permit transgender students to use bathrooms that correspond with a student's gender identity.
Back in 2015, the student involved in the lawsuit was prohibited from using the boys' bathroom and was required to either use a single-stall bathroom or use the bathroom for girls. After filing a lawsuit back in 2017, the student won his federal court case in 2018. However, the following year, the school district filed an appeal. Subsequently, the student gained support from multiple corporations, sending an amicus brief reinforcing the student's Title IX claim, which prohibits discrimination based on sex in any educational activity or program that receives federal financial help.
Despite the ruling, the student's legal fight may not be over. The school district may decide to petition the U.S. Supreme Court to examine the case as well as the full 11th Circuit. However, both courts have the option of refusing such a request.
To read more, visit https://www.nbcnews.com/feature/nbc-out/florida-teen-wins-transgender-rights-suit-federal-court-n1236287.
This update is published by The Law Offices of Mark Eiglarsh, a Fort Lauderdale criminal defense lawyer. Areas of practice include criminal defense, white collar crimes, federal and state drug crimes, fraud, DUI, sex crimes, domestic violence, and more. With over two decades of experience, Mark is committed to obtaining the best possible outcome for his valued clients under difficult circumstances. For more information or to schedule a consultation, please call 954-500-0003 in Broward or 305-674-0003 in Miami.
This information is provided for educational or informational purposes only and should not be construed as legal advice. The information is not provided in the course of an attorney-client relationship and is not intended to substitute for legal advice.