The governor of Florida implored a federal appeals court to allow legislation mandating former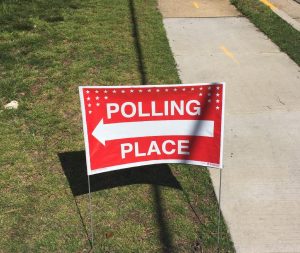 criminals with the eligibility to vote to pay victim compensation and court fine before they allowed to cast a ballot. The law could exclude thousands of voters from the swing state polls.
Multiple judges questioned the state's lawyer regarding how the law cannot be deemed unconstitutional discrimination against poor individuals, and Florida's inability to inform former felons—plaintiffs included—regarding amounts owed, essentially forbidding them from taking care of the fees and damages allowing them to vote.
Although Florida voters revoked a restriction on voting for millions of former felons back in 2018, Florida's governor, a Republican, signed a law enforcing limits on the measure, including those at the center of the legal proceedings. The case may affect this year's presidential election as President Donald Trump won Florida by a margin of just over one percent.
To read more, visit https://www.bloomberg.com/ news/articles/2020-08-18/ florida-asks-court-to-revive- law-barring-some-ex-felons- votes .
This update is published by The Law Offices of Mark Eiglarsh, a Fort Lauderdale criminal defense lawyer. Areas of practice include criminal defense, white collar crimes, federal and state drug crimes, fraud, DUI, sex crimes, domestic violence, and more. With over two decades of experience, Mark is committed to obtaining the best possible outcome for his valued clients under difficult circumstances. For more information or to schedule a consultation, please call 954-500-0003 in Broward or 305-674-0003 in Miami.
This information is provided for educational or informational purposes only and should not be construed as legal advice. The information is not provided in the course of an attorney-client relationship and is not intended to substitute for legal advice.