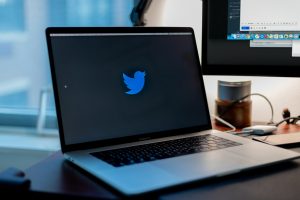 A teenager in Florida is under arrest after allegedly hacking the popular social network and microblogging service Twitter, targeting businesses related to cryptocurrency as well as celebrities. The seventeen-year-old was arrested by federal law enforcement following a Department of Justice and FBI investigation. More than 25 felony charges have been filed against the teenager, alleging he stole over $100,000.
The teenager and the hackers he collaborated with made use of LinkedIn scraped data to seek out Twitter staff most likely to have access to the backend software that could be used to submit Tweets from different well-known celebrity accounts. The attackers utilized LinkedIn tools to obtain cell phone numbers access.
Due to Florida law, the teenager's financial crimes allow him to be tried as an adult in Florida.
To read more, visit https://www.extremetech.com/extreme/313422-florida-teenager-arrested-for-leading-massive-bit-con-twitter-hack.
This update is published by The Law Offices of Mark Eiglarsh, a Fort Lauderdale criminal defense lawyer. Areas of practice include criminal defense, white collar crimes, federal and state drug crimes, fraud, DUI, sex crimes, domestic violence, and more. With over two decades of experience, Mark is committed to obtaining the best possible outcome for his valued clients under difficult circumstances. For more information or to schedule a consultation, please call 954-500-0003 in Broward or 305-674-0003 in Miami.
This information is provided for educational or informational purposes only and should not be construed as legal advice. The information is not provided in the course of an attorney-client relationship and is not intended to substitute for legal advice.