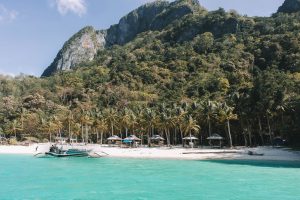 A business owner in Florida is finding himself facing potential prosecution after he allegedly used over $2 million in funds aimed at providing businesses relief from the coronavirus to purchase a 40-foot boat. The man was recently arrested on federal charges of having made false statements to a lender. Should he be convicted, he faces as much as thirty years in federal prison.
Per a criminal complaint, the man applied for the Paycheck Protection Program loan on behalf of his company. The funds, he claimed, were to be used solely for purposes related to the business, including taking care of bills and ensuring the retention of workers. However, shortly after he received the money, the man allegedly spent well over $650,000 to purchase the 2020 boat, which was registered with his name.
To read more, visit https://www.nbcmiami.com/news/local/florida-man-spent-689k-in-virus-relief-funds-on-boat-prosecutors/2287532/.
This update is published by The Law Offices of Mark Eiglarsh, a Fort Lauderdale criminal defense lawyer. Areas of practice include criminal defense, white collar crimes, federal and state drug crimes, fraud, DUI, sex crimes, domestic violence, and more. With over two decades of experience, Mark is committed to obtaining the best possible outcome for his valued clients under difficult circumstances. For more information or to schedule a consultation, please call 954-500-0003 in Broward or 305-674-0003 in Miami.
This information is provided for educational or informational purposes only and should not be construed as legal advice. The information is not provided in the course of an attorney-client relationship and is not intended to substitute for legal advice.