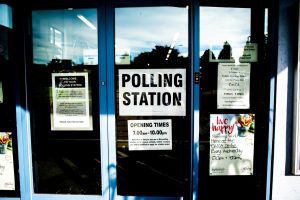 In the ongoing case involving felon voting rights, a federal court has reversed the lower court judge's decision. The federal appeals court decided to uphold the 2019 Florida law mandating that felons must pay fines and/or restitution to have their voting rights restored.
The case focused on a GOP spearheaded bill signed by the governor of Florida after Florida voters returned voting rights to the majority of the felons who ended their sentences in 2018.
The legislation introduced a new requirement to the criminal franchise: not only did felons have to complete their jail terms and any probation period to have their voting rights restored, but they also had to pay off financial commitments of their sentences, including victim restitution and other penalties and fees.
The American Civil Liberties Union and the Brennan Justice Center, standing for a coalition of felony convicted plaintiffs, claimed the monetary obstacle as an illegal price tag on the right to vote and filed suit to try and block it. In May, a federal judge overturned the statute, calling it an unconstitutional pay-to-vote scheme.
At the time the case was tried, well over 80,000 previously convicted felons had submitted completed registration forms for ballots.
To read more, please visit https://www.wsj.com/articles/federal-court-says-florida-felons-cant-vote-until-they-pay-fines-11599849285.
This update is published by The Law Offices of Mark Eiglarsh, a Fort Lauderdale criminal defense lawyer. Areas of practice include criminal defense, white collar crimes, federal and state drug crimes, fraud, DUI, sex crimes, domestic violence, and more. With over two decades of experience, Mark is committed to obtaining the best possible outcome for his valued clients under difficult circumstances. For more information or to schedule a consultation, please call 954-500-0003 in Broward or 305-674-0003 in Miami.
This information is provided for educational or informational purposes only and should not be construed as legal advice. The information is not provided in the course of an attorney-client relationship and is not intended to substitute for legal advice.