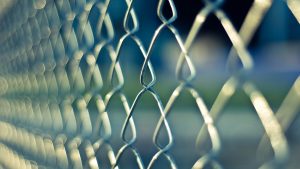 A man in Florida who dubbed himself an "Antifa hunter" recently received a federal prison sentence of more than forty months after he entered a guilty plea for having allegedly threatened a politician of a different race as well as a girl with autism. The man was also charged with cyberstalking.
Antifa is a political movement in the United States that comprises a vast variety of independent groups that aim to accomplish their goals by using non-violent and aggressive direct action rather than legislative change.
According to the source article, the man breached the law after making violent threats against an African-American person with plans to announce his city council candidacy and an autistic child simply because the mother of the child disagreed with his racially motivated opinions.
To read more, visit https://www.mynews13.com/fl/orlando/news/2020/09/01/man-who-called-himself-antifa-hunter-sentenced-to-federal-prison-over-online-threats.
This update is published by The Law Offices of Mark Eiglarsh, a Fort Lauderdale criminal defense lawyer. Areas of practice include criminal defense, white collar crimes, federal and state drug crimes, fraud, DUI, sex crimes, domestic violence, and more. With over two decades of experience, Mark is committed to obtaining the best possible outcome for his valued clients under difficult circumstances. For more information or to schedule a consultation, please call 954-500-0003 in Broward or 305-674-0003 in Miami.
This information is provided for educational or informational purposes only and should not be construed as legal advice. The information is not provided in the course of an attorney-client relationship and is not intended to substitute for legal advice.