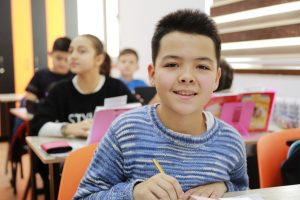 A six-year-old was recently arrested and charged with misdemeanor battery for an alleged tantrum at school after kicking and punching school employees. Since the incident, Florida lawmakers have added an amendment to a bill requiring law enforcement departments to have policies on what steps to take when it comes to arresting children below the age of ten.
The amendment, as well as its corresponding bill, made it through Florida House with unanimous approval. The school safety bill would permit law enforcement to look into and potentially press charges against individuals that report tips that end being false via Florida's app known as FortifyFL. Furthermore, the bill elaborates on how school superintendents may have their salary withheld if their school district does not properly comply with safety laws implemented after the Marjory Stoneman Douglas High School shooting in Parkland, Florida.
To read more, visit https://www.tampabay.com/florida-politics/buzz/2020/03/04/florida-house-passes-school-safety-bill-after-adding-requirements-for-arresting-kids/.
This update is published by The Law Offices of Mark Eiglarsh, a Fort Lauderdale criminal defense lawyer. Areas of practice include criminal defense, white collar crimes, federal and state drug crimes, fraud, DUI, sex crimes, domestic violence, and more. With over two decades of experience, Mark is committed to obtaining the best possible outcome for his valued clients under difficult circumstances. For more information or to schedule a consultation, please call 954-500-0003 in Broward or 305-674-0003 in Miami.
This information is provided for educational or informational purposes only and should not be construed as legal advice. The information is not provided in the course of an attorney-client relationship and is not intended to substitute for legal advice.