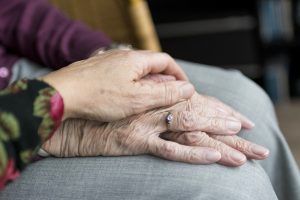 After passing the Florida Senate recently with unanimous votes, the bill aimed at making changes to guardianship law inches closer to becoming law. The bill was introduced after a guardian in Central Florida attempted to place do not resuscitate (DNR) orders on clients without having received their permission. It will now be evaluated by the House.
Known as HB 709 and SB 994, the bill will make restrictions on what guardians can and cannot do while also adding greater supervision to cases where elderly and vulnerable patients are being cared for by guardians.
Should the guardianship bill receive the necessary votes in the House, it will then be evaluated by Florida Governor Ron DeSantis. During summer 2020, the governor requested a probe into Florida's guardianship program following the criminal investigation into the guardian making the DNR orders.
To read more, visit https://www.clickorlando.com/news/local/2020/03/10/florida-guardianship-bill-moves-on-to-final-vote/.
This update is published by The Law Offices of Mark Eiglarsh, a Fort Lauderdale criminal defense lawyer. Areas of practice include criminal defense, white collar crimes, federal and state drug crimes, fraud, DUI, sex crimes, domestic violence, and more. With over two decades of experience, Mark is committed to obtaining the best possible outcome for his valued clients under difficult circumstances. For more information or to schedule a consultation, please call 954-500-0003 in Broward or 305-674-0003 in Miami.
This information is provided for educational or informational purposes only and should not be construed as legal advice. The information is not provided in the course of an attorney-client relationship and is not intended to substitute for legal advice.