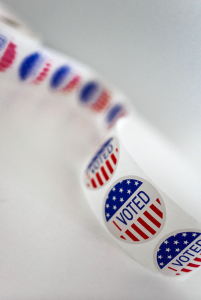 The decision as to whether numerous felons will be able to cast their votes in the 2020 elections is at stake. The case concerns a 2019 state law mandating felons must pay "legal financial obligations" such as restitution, fines, and fees to have voting eligibility. Voting-rights groups contend that it is an unconstitutional "poll tax" to tie voting rights with finances.
The purpose of the 2019 law was to enact a constitutional amendment in 2018 that restored voting rights to felons after they completed all of the terms of their sentencing terms, parole or probation included.
Last week, the voting-rights advocates went to the Supreme Court after a federal appeals court placed a US District judge decision on hold. The judge originally stated that the state cannot deprive felons unable to afford or meet court-ordered financial obligations of their voting rights.
The plaintiffs contest the hold, arguing it would bar felons from voting in primary elections in August, which could prohibit them from participating during the November elections.
To read more, visit https://www.sun-sentinel.com/ news/politics/fl-ne-nsf-felon- voting-rights-at-stake- 20200716- qoavn4dy6ncfhevtxsxp7vohv4- story.html .
This update is published by The Law Offices of Mark Eiglarsh, a Fort Lauderdale criminal defense lawyer. Areas of practice include criminal defense, white collar crimes, federal and state drug crimes, fraud, DUI, sex crimes, domestic violence, and more. With over two decades of experience, Mark is committed to obtaining the best possible outcome for his valued clients under difficult circumstances. For more information or to schedule a consultation, please call 954-500-0003 in Broward or 305-674-0003 in Miami.
This information is provided for educational or informational purposes only and should not be construed as legal advice. The information is not provided in the course of an attorney-client relationship and is not intended to substitute for legal advice.