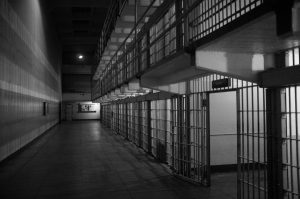 Mere hours after an independent fact-finder was appointed to look into potential allegations of poor conditions and cruel treatment at a trio of South Florida immigration detention centers, a federal judge in Miami reversed the order without giving a reason.
After filing an eight-page order, the U.S. District Court Judge named an investigator to evaluate whether officials of U.S. Immigration and Customs Enforcement have breached prior court orders intended to prevent cases of coronavirus. Among what was mentioned in the order, the judge noted that a continuing inability to provide prisoners with the minimum provisions and resources to survive the pandemic is proof of intentional indifference to medical needs, and is tantamount to administering cruel and unusual punishment as it raises the likelihood of exposure to a deadly and highly infectious disease.
The initial order is part of a current litigation suit demanding the release of more than 1,000 U.S. Immigration and Detained Customs Enforcement.
To read more, visit https://www.pressherald.com/2020/07/06/judge-abruptly-reverses-order-to-have-fact-finder-investigate-south-florida-ice-jails/.
This update is published by The Law Offices of Mark Eiglarsh, a Fort Lauderdale criminal defense lawyer. Areas of practice include criminal defense, white collar crimes, federal and state drug crimes, fraud, DUI, sex crimes, domestic violence, and more. With over two decades of experience, Mark is committed to obtaining the best possible outcome for his valued clients under difficult circumstances. For more information or to schedule a consultation, please call 954-500-0003 in Broward or 305-674-0003 in Miami.
This information is provided for educational or informational purposes only and should not be construed as legal advice. The information is not provided in the course of an attorney-client relationship and is not intended to substitute for legal advice.