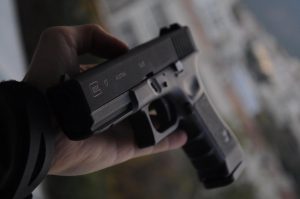 This month, in a legal dispute that began after the 2018 mass shooting at a Parkland, Florida high school, state lawyers, and the National Rifle Association (NRA), outlined dueling claims about the constitutionality of a Florida law that prohibits weapons from being purchased by people below the age of 21.
The legal fight arose following the deaths of seventeen people at Marjory Stoneman Douglas High School in 2018. Then-Governor Rick Scott gave the okay on a measure banning the sale of firearms to people under the age of 21, prompting a challenge from the NRA stating that the ban is a violation of equal protection and Second Amendment rights.
According to the NRA, the prohibition breaches the right of people between the ages of 18 to 20 to possess weapons to exercise their rights under the Second Amendment, even self-defense when at home. Not only does the ban restrict the right, but it is also eliminated. It is not probable that the ban could be the least restrictive option. There is also allegedly no evidence that the Legislature evaluated whether less restrictive options were accessible.
State attorneys contended that persons aged 18 to 20 still have the right to possess firearms if, for example, their parents obtain the firearms. The state also said that individuals between 18 and 20 years of age are an especially high-risk category and pointed to empirical evidence of spontaneous and unsafe actions.
To read more, visit https://miami.cbslocal.com/2020/09/16/florida-nra-square-off-over-2018-gun-law/.
This update is published by The Law Offices of Mark Eiglarsh, a Fort Lauderdale criminal defense lawyer. Areas of practice include criminal defense, white collar crimes, federal and state drug crimes, fraud, DUI, sex crimes, domestic violence, and more. With over two decades of experience, Mark is committed to obtaining the best possible outcome for his valued clients under difficult circumstances. For more information or to schedule a consultation, please call 954-500-0003 in Broward or 305-674-0003 in Miami.
This information is provided for educational or informational purposes only and should not be construed as legal advice. The information is not provided in the course of an attorney-client relationship and is not intended to substitute for legal advice.