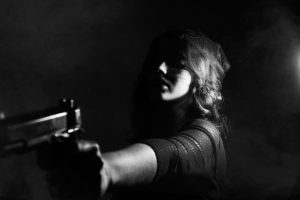 Although it's not a common sight, it is legal for a person to carry a gun if they have a fishing pole and happen to be at a beach or lake based on existing Florida open-carry laws. To anyone enjoying a leisurely day at the beach, this may seem jarring. A Palm Beach Police Department chief wants to do something about this.
The police chief wants the Florida legislature to pass a bill prohibiting a person from openly carrying a firearm if they're within 1,500 feet of a school, government building, house of worship, guarded beach, or a school. Gun rights activists believe the bill may go too far.
It's important to note that while Florida is not an open-carry state, the law does allow for a person to carry a firearm while they're on their way to or enjoying an activity like hunting or fishing.
To read more, please visit https://cbs12.com/news/local/police-chief-wants-to-change-floridas-open-carry-law.
This update is published by The Law Offices of Mark Eiglarsh, a Fort Lauderdale criminal defense lawyer. Areas of practice include criminal defense, white collar crimes, drug crimes, fraud, DUI, sex crimes, domestic violence, and more. With over two decades of experience, Mark is committed to obtaining the best possible outcome for his valued clients under difficult circumstances. For more information or to schedule a consultation, please call 954-500-0003 in Broward or 305-674-0003 in Miami.
This information is provided for educational or informational purposes only and should not be construed as legal advice. The information is not provided in the course of an attorney-client relationship and is not intended to substitute for legal advice.