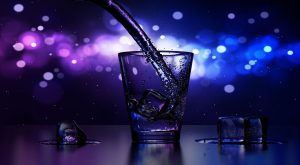 After a tough day at the office or an exhausting work week, you may decide to head to the bar for some drinks and unwinding. Speaking of drinks, altercations are common. This means there may be criminal charges involved depending on what happens during the fight, resulting in charges like disorderly conduct, disorderly intoxication, or aggravated battery, for example.
Disorderly conduct is a way of saying the peace has been breached. When you are out in public, you're expected to behave in a way considered decent. Because bars are public places, becoming involved in a bar fight means it is possible to be charged with disorderly conduct for disturbing the peace. This second-degree misdemeanor charge may result in fines and a jail sentence.
When an individual consumes an excessive amount of alcohol and becomes belligerent to those around them, it may result in disorderly intoxication. Bar owners and law enforcement officers have the authority to ask a person to leave if they believe a situation may escalate. Should the situation turn physical and an injury occurs, a second-degree misdemeanor may be charged.
Aggravated battery mans there is an intent to harm another person in a bar fight. The charges may increase considerably if a deadly weapon is involved, such as a glass beer bottle for example. A second-degree felony may be charged with aggravated battery.
This update is published by The Law Offices of Mark Eiglarsh, a Fort Lauderdale criminal defense lawyer. Areas of practice include criminal defense, white collar crimes, drug crimes, fraud, DUI, sex crimes, domestic violence, and more. With over two decades of experience, Mark is committed to obtaining the best possible outcome for his valued clients under difficult circumstances. For more information or to schedule a consultation, please call 954-500-0003 in Broward or 305-674-0003 in Miami.
This information is provided for educational or informational purposes only and should not be construed as legal advice. The information is not provided in the course of an attorney-client relationship and is not intended to substitute for legal advice.
—