An NYPD cop on his way home from work was killed Monday when his car was rammed by a boozed-up Brooklyn man driving the wrong way, authorities said.
Officer Andre Menzies – a father of five – was driving east on the Northern State Parkway in Dix Hills, L.I., about 12:05 a.m. when he was hit head-on by Michael Bowen's Ford van.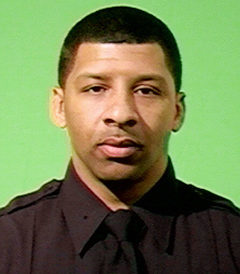 Bowen, 50, of Brownsville, had a blood-alcohol level of 0.25 – more than three times the legal limit, authorities said. He suffered only minor injuries.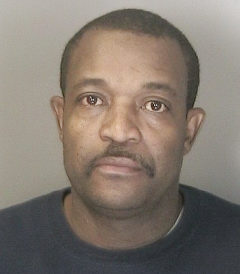 Investigators believe Menzies, 35, a nine-year veteran assigned to the Queens Housing Bureau, died on impact.
He lived in North Babylon, L.I., with his wife, Natacha, and their two children – ages 9 and 7. He also left behind three daughters – ages 12, 14 and 15 – he had with his first wife, who died a dozen years ago.
"I lost my mom and my dad," said Andrea Menzies, 15. "He was all I had left."
Andrea described her father as "just a regular dad" and recalled how he would always take her shopping. Her sister, Melissa, 14, remembered how her father, a former college basketball player, taught her the game.
"We're just in shock. Nobody can believe it," said Menzies' father, Robert Menzies, 58, who is raising the three older children.
Bowen was arrested for driving while intoxicated and reckless driving, authorities said. The deadly crash occurred just east of the Wolf Hill Road exit. State troopers got a report of a wrong-way driver on the parkway, but didn't find Bowen in time, said Tom Magno, assistant chief of the Dix Hills Volunteer Fire Department.
NYPD Commissioner Raymond Kelly expressed his condolences. "His young children are left without a father as a result of a senseless accident," Kelly said.
Menzies had a civil suit pending against the NYPD in federal court, claiming the department harassed him and hampered his efforts to get promoted to sergeant after unsubstantiated insurance fraud accusations against him. The NYPD did not immediately respond to a request for comment.
The widow's sister, Margaret Ford, said the family at first didn't tell Menzies' only son, Joshua, 9, his dad had died. "'Do you think my dad would be able to come to my basketball game tomorrow?'" the boy asked, Ford said.